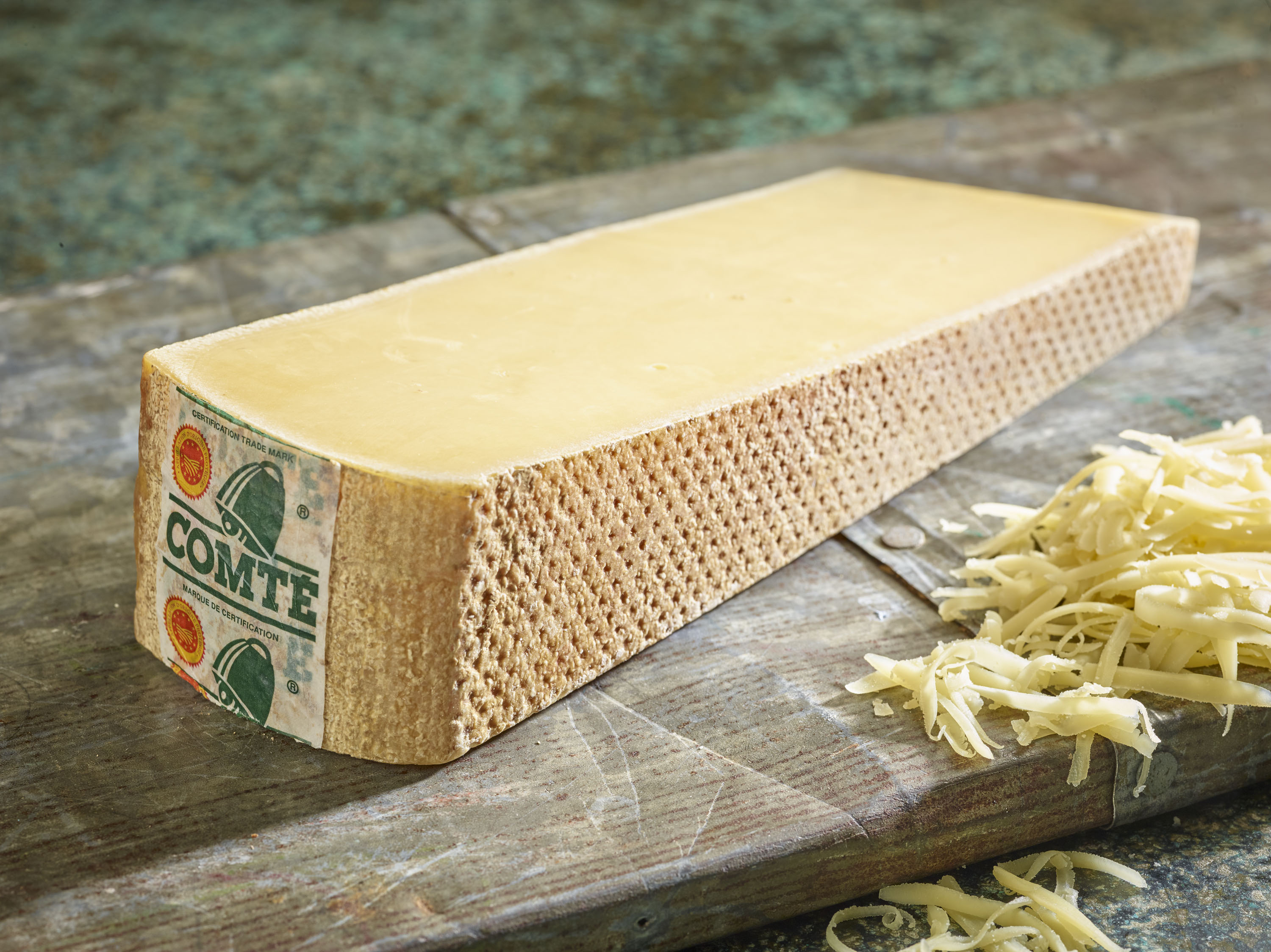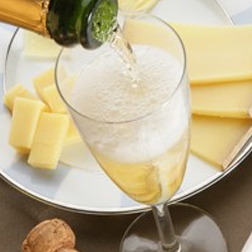 Ingredients
For sharing
Comté Cheese
Champagne Brut
Luxurious and festive, Champagne has well and truly established itself as a traditional Christmas party staple. What's more, it also makes the perfect accompaniment to Comté – the effervescent fizz of the Champagne bubbles elegantly complimenting this delicious cheese.
A young Comté cheese, packed full of the sharp aromas of citrus fruits and onion will be ideally matched with a Champagne Brut, which brings a lovely crisp flavour. This pairing produces wonderful hints of gooseberry, grape and rich brioche, particularly when matched with a classic Blanc de Blanc Champagne.
A more full-bodied Champagne however will be well teamed with a more mature Comté© cheese. This makes a fantastic pairing which builds on all the tropical fruit, toasted almond and rich brioche-like flavours which are characteristic of a classic Champagne.
For an interesting pairing, match an extra mature Comté cheese with a rosé Champagne Brut. The rich, toasty, nutty aromas and subtle flavours of exotic fruit that characterise this French cheese mingle beautifully and are in fact enhanced by the fizz of the wine.
The perfect way to celebrate in style this festive period!