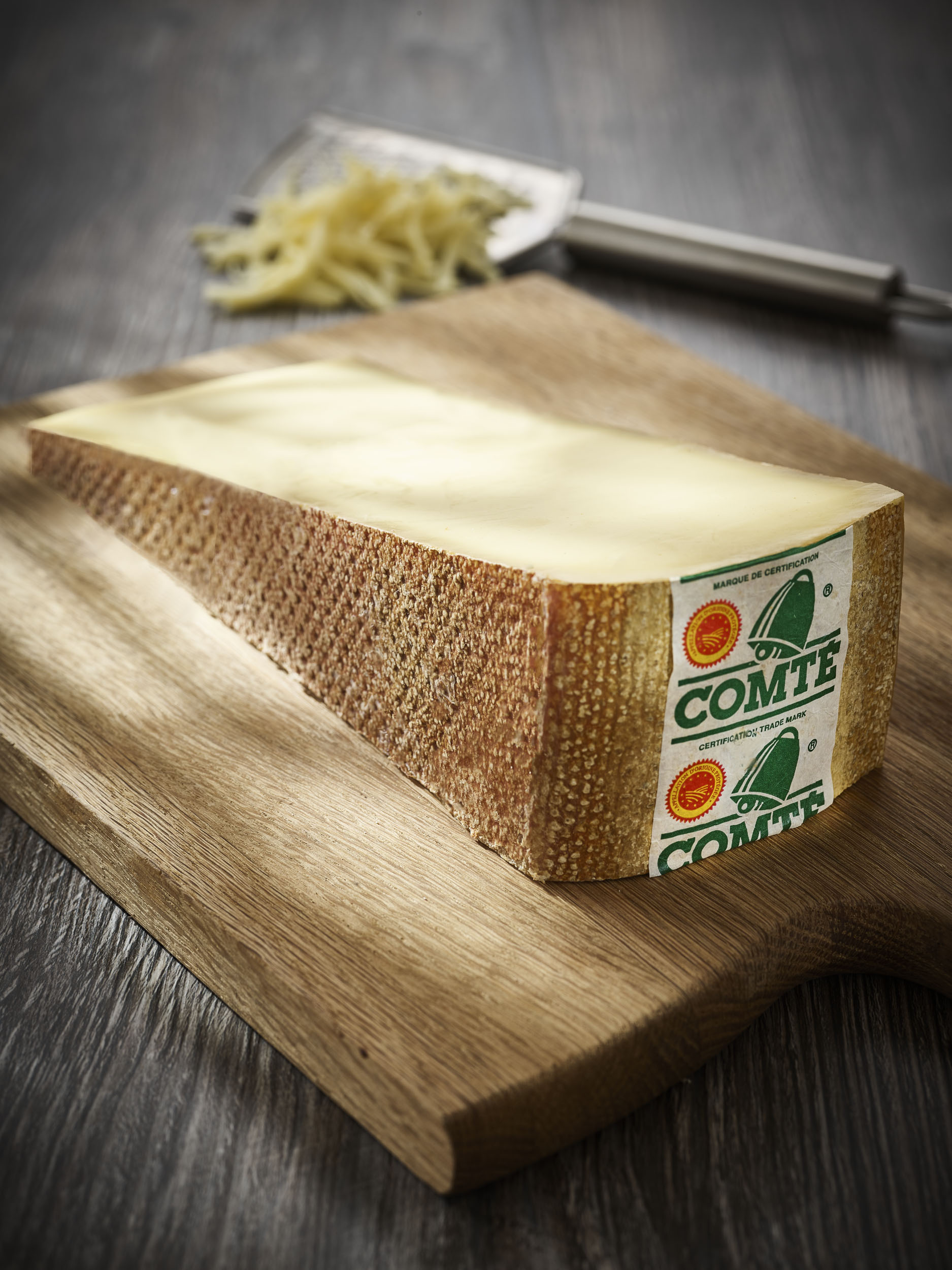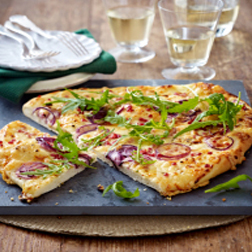 Ingredients
(Dough)
10 g yeast
1/2 teaspoon sugar
300 g flour
salt
3 tablespoon oil
(Topping)
2 small red onions
200 g sour cream
Salt and pepper
125 g Comté
100 g bacon slices, cut into thin pieces
50 g rocket
Grease proof paper
Crumble the yeast and mix with 50 ml lukewarm water and sugar, until the yeast is dissolved. Combine the flour, ¼ teaspoon salt, oil and 125 ml lukewarm water in a bowl. Add the yeast and knead into smooth dough. Cover the dough and proof it for at least 45 minutes on a warm place.
Peel and slice the onions. Season the sour cream with salt and pepper. Grate Comté. Cover a baking tray with baking paper. Divide the dough in half and knead it briefly. Place one half on the backing tray and roll out the dough thin. Cover with half of sour cream, onions, and bacon. Sprinkle with half of Comté. Bake the tarte flambé (180C/gas mark 5) for about 10-20 minutes in the preheated oven.
Wash rocket and pat dry. Do the same with the remaining dough and topping. Bake the second tarte flambé and cover with rocket.